VE Day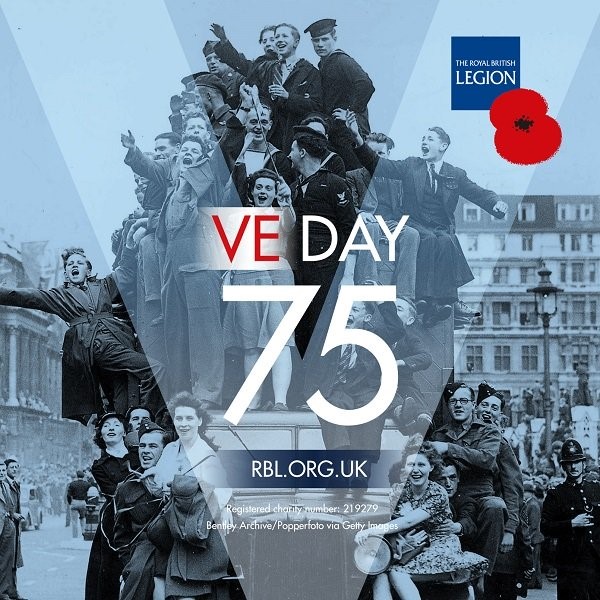 VE Day celebrations - featuring Murray Cook's uncle
Friday 8th May will be the 75th Anniversary of Victory in Europe day.
There are many parallels between the struggles of the Second World War and what we are going through today. This new hidden enemy that has affected all our lives, some more than others,  is still being fought by second world war veteran's such as Captain Tom Moore, who has raised over £30 million for the NHS and has been honoured by the Queen. What an example he is to all of us.
The picture that has been used this year by the British Legion to celebrate the 75th anniversary shows Murray Cook's uncle holding onto the bus (bottom right wearing glasses). The picture was taken in Parliament Square London, the day victory was announced.
Please visit the British Legion website for further information regarding VE day https://www.britishlegion.org.uk/