Premier league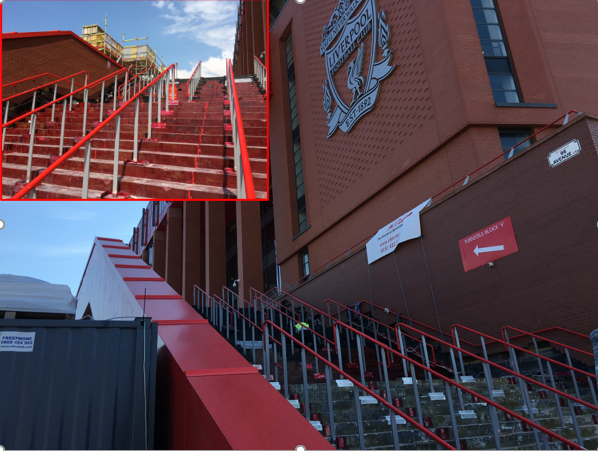 Install of IKO hotmelt system at LFC
Premiership football being played behind closed doors for the remaining games of the 2020 season will be tough for season ticket holding Liverpool fans.
Holloway Cook have also been working hard behind closed doors to maintain their position as a premier league roofing contractor working on the Anfield stadium.  
When the fans are finally allowed to return to Anfield again, and can celebrate Liverpool becoming champions, Holloway Cook will have prepared the way; installing an IKO weatherproofing system to the steps at the stadium. 
Is it a coincidence......
That the primer is red?